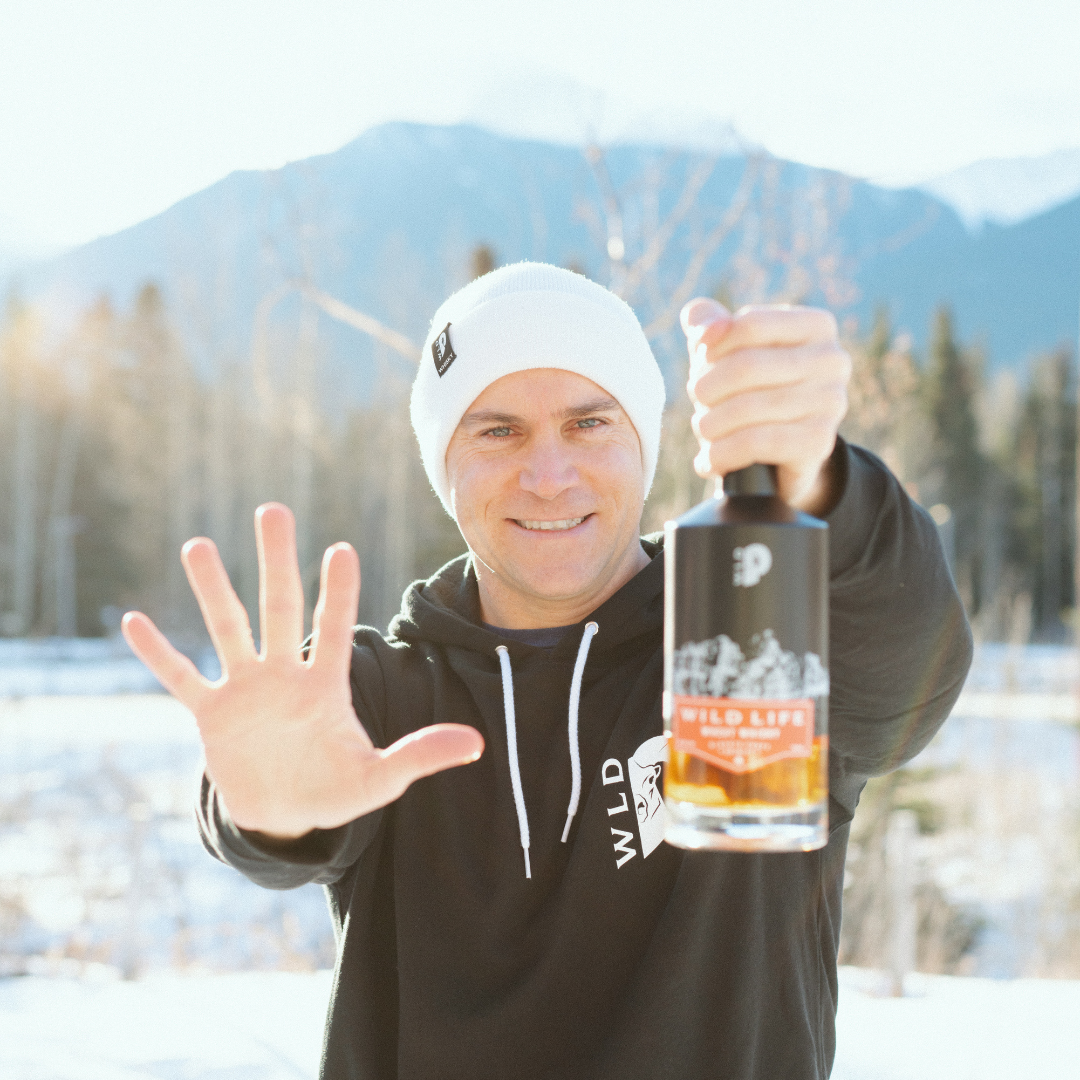 Where we've been AND where we're going
Hello, and happy 2023 to you, our #WLDCommunity! 

Each year, the turning of the calendar coincides with the turning of a WLD year. This year, it was our Champagne Birthday!
6 years ago, on January 6th, 2017, Wild Life Distillery opened its doors to the Bow Valley; but we opened more than that. We opened a new chapter in our friendship; we opened our minds to the endless possibilities of distilling spirits in Canmore; and we opened our eyes to a new level of commitment to our craft.
We have never claimed to be masters in what we do, only that we are masterfully willing to pursue self-betterment and work towards creating quality spirits to pour from our stills.

@wldkeith getting his nose into some WLD Whisky

At this juncture in time, we find ourselves in the 'in-between'. We are on the brink of commissioning a brand new 6,000 sq/ft distillery in Canmore, however the nuts and bolts that have supported bringing WLD to this moment are still intact, thankfully.
The craft spirits industry has grown immensely over the last 6 years, and along with that has come a tidal wave of competition.
Other brands, small and big alike, release flashy, loud, and exciting products at an exhausting pace.
Staying true to what defines us (Authentic Rocky Mountain Sipping Spirits) has become more difficult than ever.
What we can tell you now, after watching these trends evolve for the last few years, is that we will continue to do what we do, and commit to always putting out quality, no matter the opportunity cost.

Wild Life Wheat Whisky below Mt. Rundle
So at this moment of transition for Wild Life Distillery, we wanted to share that reflection: Where we've been, where we are, and where we are going.
Consider the above, our 'where we are at'.
Where have we been?
2022 was a year of firsts for us, although sometimes is feels like every year has many firsts, 2022 was a bit of a doozy. 
Ok, so what happened?
We took possession of our new distillery home in Canmore (dubbed Wild Life 2.0, still working on the name...).
We spent the year working with engineers, architects, equipment manufacturers and trades to build out our new production facility in Canmore.
We survived our first global pandemic.
We launched our first 2 WLD Canned Cocktails, and then 2 more.
We laid our 200th barrel of whisky, and counting... 
We harvested our first whisky barrels and released our inaugural Wild Life Wheat Whisky - Batch 001.
We had our first WLD Wedding (Keith and Heidi got married)!
We had our first 5 year employee anniversary (Mr. Mark). Ms. Cheryl soon to be ;) 
We celebrated 5 years in business with a summer parking lot shaker.
Cheryl twisting up a Rundle Bar Gin Negroni (Forbidden Colours)

These milestones, along with those from our 5 years prior, have set us up to enter 2023 with a solid foundational sense of accomplishment.
As anyone who runs a small business knows, the path of entrepreneurship is not always lined with sunshine and rainbows.
The grind is real, the work is never-ending, and the ups come with downs. Hence, these writing exercises help us to look back and remind ourselves of the little victories along the way. 
Where are we going?
We are moving into our new distillery in 2023! The main reason that we wanted to expand our production facility was to increase our distilling capacity. Anyone who has ever visited the distillery in Canmore will know that we are constrained by space. Up until now we have distilled in a 900 sq/ft production space, with a couple of small warehouses for glass, grain, barrels etc. In expanding to a 6,000 sq/ft facility, our production capacity will increase roughly 8-10x.
Here is a quick Q&A on what the future holds for Wild Life. 
Will there be a tasting room at the new distillery?
No. The tasting room will remain at the current location for the foreseeable future. 
Will you offer tours of the new distillery?
Yes. Beginning this spring (likely May, 2023) we will start offering tours again at Wild Life. We are looking forward to welcoming visitors back into the distillery. We also plan to host a grand opening sometime in March, once everything is up and running.
Will you release more whisky soon?
Yes. We have an exciting release coming in March, 2023. Stay tuned for that. We anticipate being able to release a whisky batch every 8-12 months going forward.
What spirit will you focus on making at the new facility?
Whisky! All of the kinds! The major constraint on our production capacity at our original location was in whisky production. The more whisky we made, the less vodka/gin we could produce, and vice versa. Having a greater capacity at Wild Life 2.0 will allow us to distill more whisky today, for tomorrow.
What other special product releases do you have planned for 2023?
We can't spill all the beans in one blog post... You'll be the first one to find out by being on this mailing list, so not to worry ;)


Keith keeping the #WLDLifestyle alive and well with a Problem Bear in hand

2023 will bring a host of new challenges, and we are ready for them. We are psyching ourselves to continue to push our industry ahead in Alberta, and want to be your 'Go-To Spirit' at home, at the bar, and in the wild. We are eternally grateful to be able to distill spirits in this beautiful valley, and look forward to sharing our next chapter with you all. 

Thank you for reading, sharing, sipping, and skiing with #WLDSpirits.
Welcome to a WLD and to a New Year!

- The WLD Boys
 
Heidi post surf on Vancouver Island. No Pacific Ocean butt-kicking can turn the corners of her mouth down..!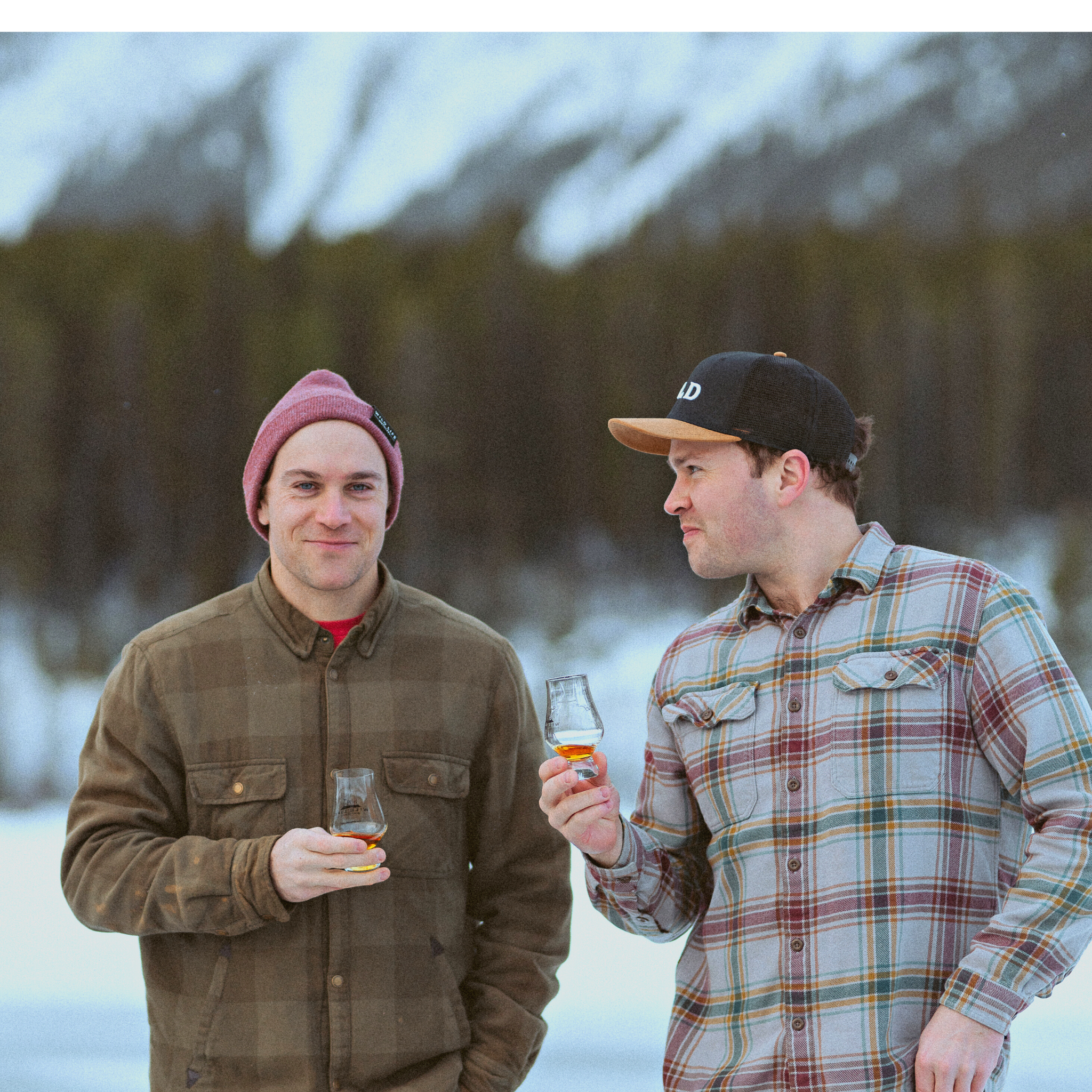 Goals are an interesting thing. They inspire us, they drive us, and they motivate us; but at the same time they scare us, intimidate, and belittle us. Sometimes we share them with others, sometimes...
Read more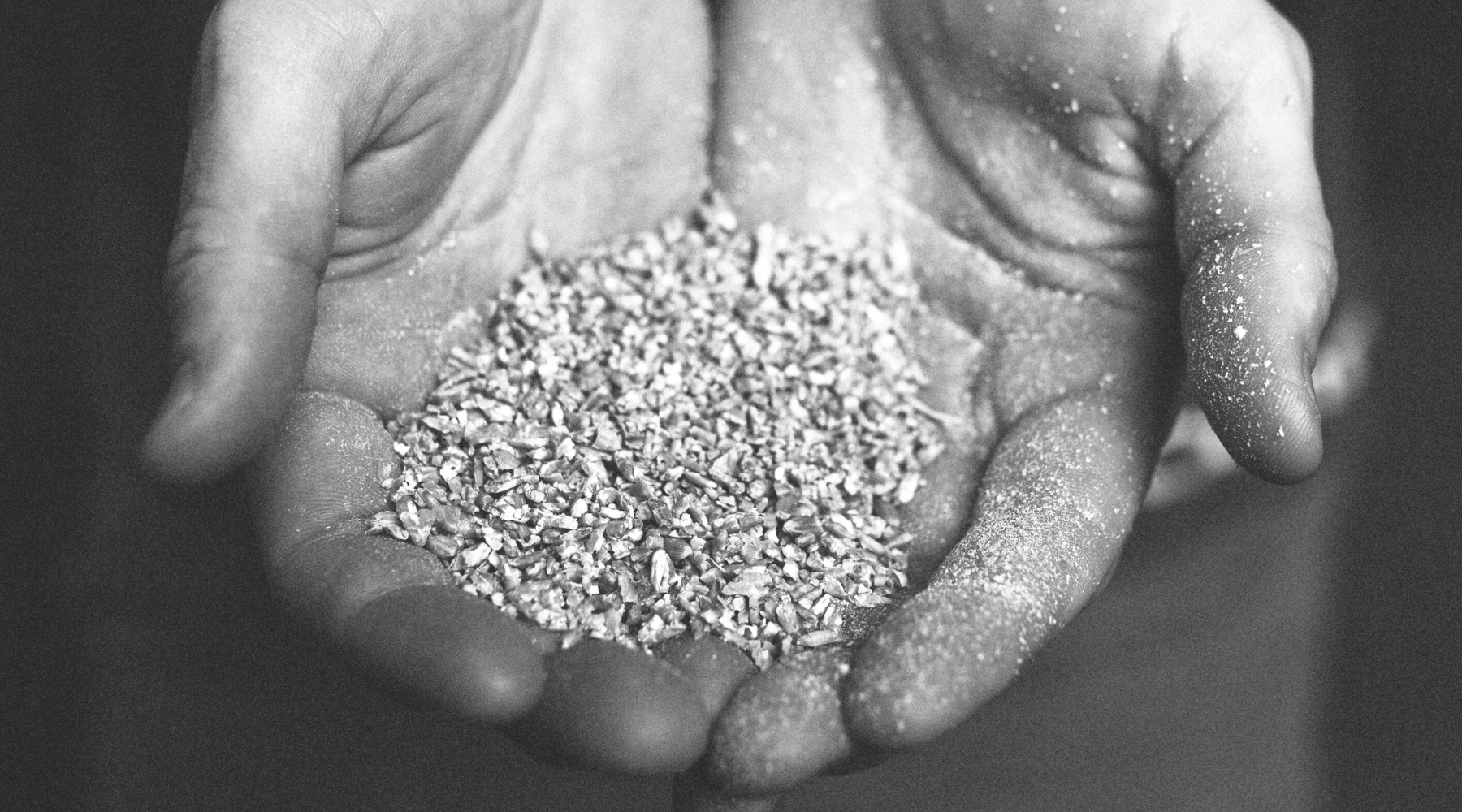 If you've been following these blogs over the last few of years, then you know what we've been up to: Building a team. Building a brand. Building a spirits portfolio. And building a new distillery...
Read more