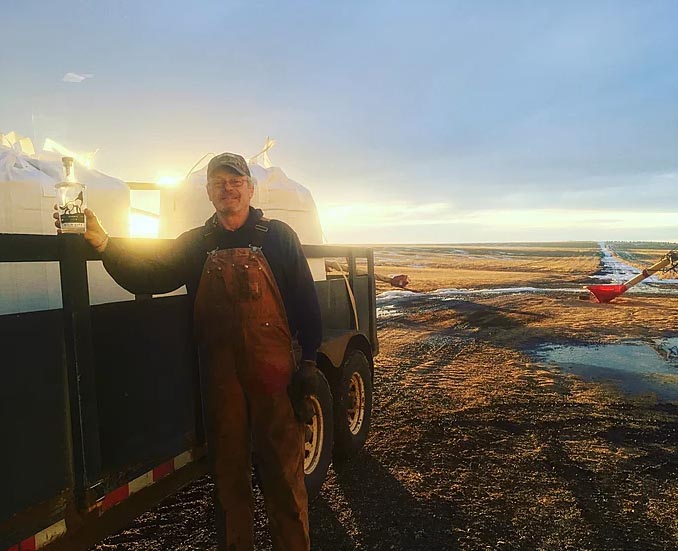 'Month 1' in the books and all we can say is where did the time go?! Thank you to everyone that came down for our "soft-opening" weekend. We had a blast showing people around, and getting some of our highly sought after spirits into the rightful hands of local libation enthusiasts. Our WLD vodka has been flowing ever since we opened with nothing but looks of approval from our thirsty patrons.

"I'm not going to lie fellas, I was a little skeptical, but this stuff is unbelievable!" - Music to our ears after the long months of relentlessly trying to lift this little fledgling business off the ground and give it wings.
The #WLDboys take a day to enjoy the mountains
---
Here's what has happened and what is yet to come:
Jan 6th, WLD opened its doors to a mass of locals pouring in to try our first product, WLD vodka, and tour the facility.
Jan 12th Batch 001 is sold out and people are left awaiting Batch 002's completion.
Jan 19th Batch 002 ready and we are back in action.
Jan 23rd WLD pushes into town market. Now in Cellar Door, Rusty's liquor, Flatbread Co, The Drake, Hogshead, Where the Buffalo Roam, Melissa's Restaurant, Ticino Restaurant. Liquor Depot and more are in the works so stay tuned.
Jan 28th WLD hosts a group of 50 for an evening of cocktails and literary fun.
Feb 1st Batch 003 ready to go; come on down for a martini and a tour.
Upcoming:
February. New month, new project's. GIN is in the works. Labels being finalized, botanicals being tested, things are happening and we love gin, so rest assured that the moment it's ready, we'll let you know!
Feb 18th, WLD will do it's Grand Opening! Details to come, mark it in your calendar.
Down the Road: May 3-14, WLD will be involved with Canmore Uncorked. Participating in the Whisky/Spirits event, supplying spirits for the Long Table Dinner and offering a $10 experience package. See canmoreuncorked.com for more details.
Darcy - Our WLD farmer who supplies us with the grains that go into our premium spirits. True blue Albertan.
---
One final note is that we want to make sure people are aware of our hours of operation:

Weds-Sat 12-8pm

We have a cocktail/tasting bar that we built out of beautiful Albertan timbers. Here we proudly pour our spirits and people can sit and enjoy themselves for a drink, or two .. Keep us in mind next you're heading out for a drink and stop in to say hi.
---
"The Big Tasty" cocktail - made with fresh, cold pressed organic orange, lemon and lime juice from Toniq Juice Bar in downtown Canmore.
Wild Life Distillery is located at 160-105 Bow Meadows Crescent. We hope to see you soon!

- The Wild Life Team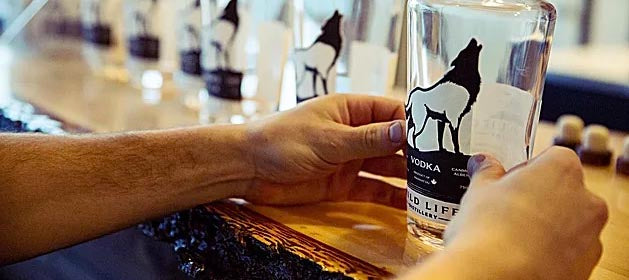 Happy Holidays everyone! We hope that each and every one of you has found some time to relax and enjoy the holiday season this year. A lot has been happening at at the distillery, so here is a quic...
Read more