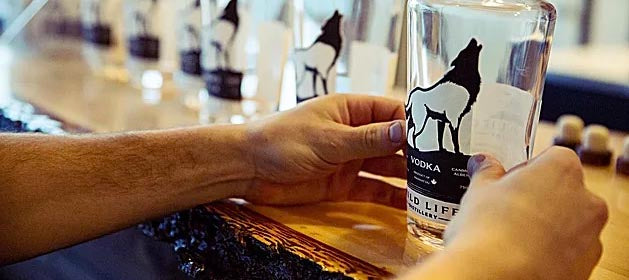 Happy Holidays everyone! We hope that each and every one of you has found some time to relax and enjoy the holiday season this year. A lot has been happening at at the distillery, so here is a quick update for you while you sip on a rum'n'eggnog by the fire and get ready to ring in the New Year.
"Where is my bottle of vodka?! "Great, question. It is sitting here in the distillery patiently waiting to be delivered by Santa's little helpers. Er, well, actually it missed the sleigh and will be unveiled very soon. How soon? January 6th! For those of you that live in the Bow Valley and have reserved a bottle, we will begin deliveries of Batch 001 the third week of January. We will send all of you a separate note with specifics.

Of course our goal was to get open before Christmas, and trust us, we are more disappointed than you that we had to wait longer than expected to start selling.
What happened? Why the delay???

We can pretty much put this one on our still (the piece of equipment where the magic happens in a distillery), which was the last item we were waiting for to begin production. Never a good situation to be in, really counting on 1 thing to go right, because if it doesn't, you're in a pickle; which is exactly what happened.
3 main things happened with our last piece of equipment that held us up: 
The still was over 6 weeks late. We were expected to receive it at the start of October. Instead, it arrived on November 22nd. We timed our renovations and all licensing applications around this date of course, so when it wasn't here yet we were scratching our heads. 

The manufacturer sent it with European wiring. What does that mean? Well, imagine that you purchased an appliance in Canada, and you go to plug it in and it doesn't work. Planning ahead, we had our electricians supply the appropriate power source for the still, so when it showed up with the wrong voltage and amperage we were again, scratching our heads. 

Computer issues. As with every great piece of technology, relying on a computer can be frustrating at the best of times. We chose this piece of equipment for a variety of reasons, but the fact that it ran off of a computer was not one of them. And of course, when the computer had problems right out of the box, we scratched our heads, just to be consistent..
OK, we didn't just scratch our heads, we troubleshot and got through the hiccups. Many hours of electrical work and testing with our new toy and we've got it all sorted. The distillery is looking pristine and awaiting your thirsty selves to come in and sample the new spirits. We can't wait to share the fruits of our labour, and appreciate the support over the last few months of speed bumps.
So, the big news here is January 6th we are opening our doors! Friday 12-8 and Saturday 12-8. Come down, have a cocktail and check out the distillery. It will be an OPEN HOUSE this first weekend so you all and come in and see what we are up to, and get a first hand look at Canmore's newest craft distillery.

Thanks again for your patience, and we hope you can make it in next weekend! Our opening hours to start will be Weds-Sat 12-8. We will begin with these, and as we roll into spring/summer, will likely extend to a broader schedule.

Happy New Year, and all the best for 2017

'Til next year ;)

Matt & Keith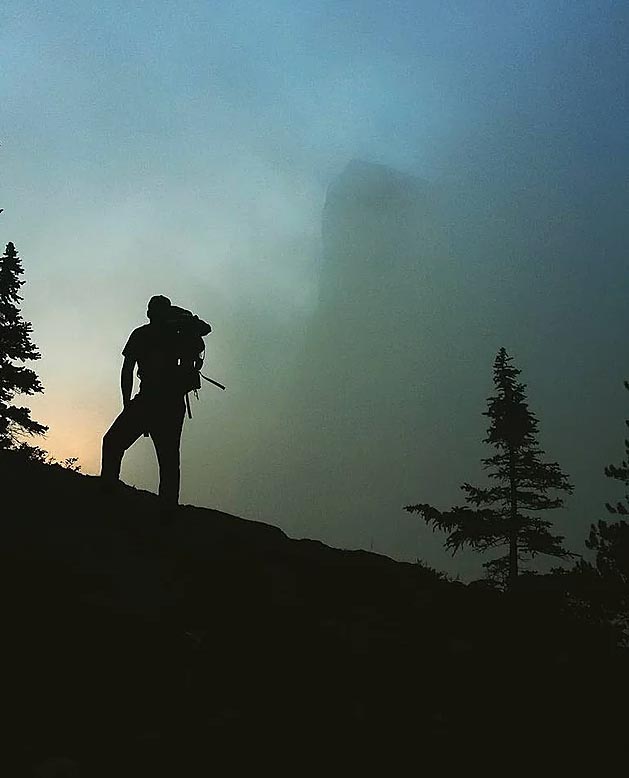 Good Adventures, Great Lessons
In September of this year, Keith from WLD and his good friend Sacha attempted to traverse Mt. Rundle from Canmore to Banff. After an early morning start up the East end of Rundle they watched as th...
Read more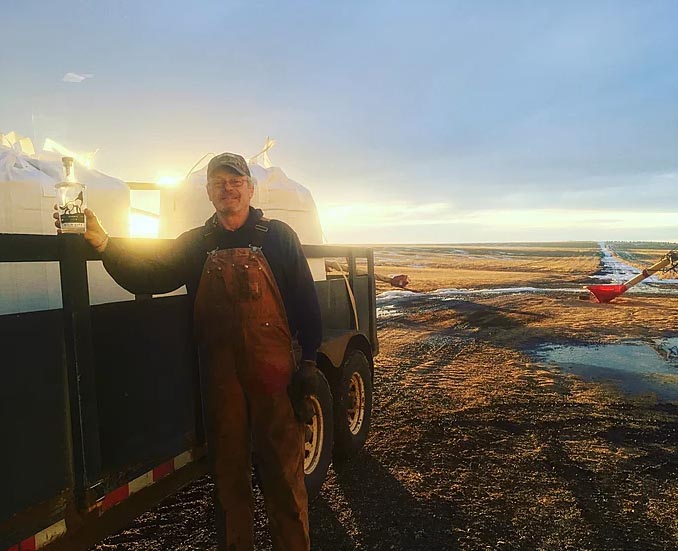 'Month 1' in the books and all we can say is where did the time go?! Thank you to everyone that came down for our "soft-opening" weekend. We had a blast showing people around, and getting some of o...
Read more