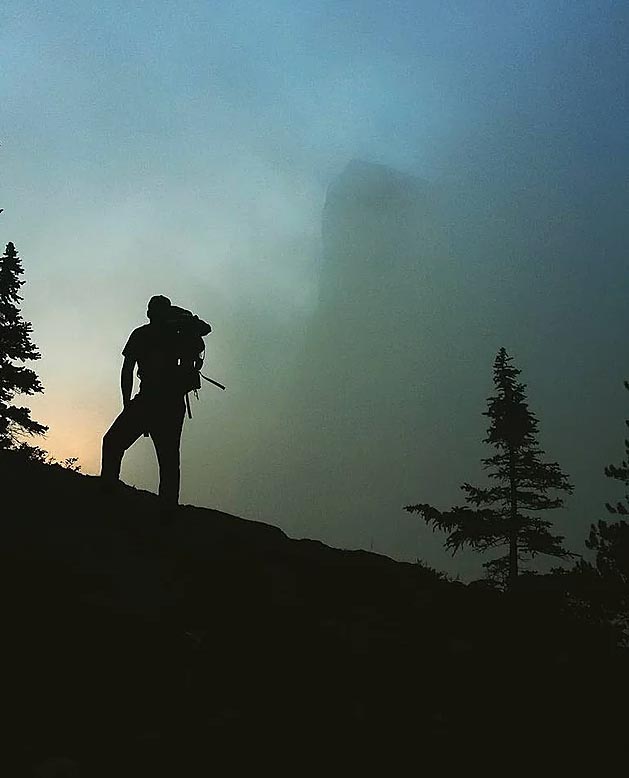 Good Adventures, Great Lessons
In September of this year, Keith from WLD and his good friend Sacha attempted to traverse Mt. Rundle from Canmore to Banff. After an early morning start up the East end of Rundle they watched as the fog flooded down into the Bow from the Spray Valley.
From the top of the east end is a beautiful view down the Bow Valley looking into the National Park. From here the route is obvious, the goal for the day was to get to peak number 7 (farthest peak in picture below) which is the true summit of Mt Rundle topping out at 2,949 meters.
The col between peak 5 and 6 was reached just after lunch and what stared them in the face was the Rundle Massif (peak 7) . The aggressive nature of this peak took them both by surprise and reflection was needed along with a rest, some food and a real good study of the route before attempting the scramble. A short nap turned into a overnight nap as they felt that lighter packs and a windy nights sleep would be the key to summiting the peak.
"We nap in the face of danger." - S.H.
The scramble was loose, steep and unprotected. As the summit gave way to the pair, it was realized that the rest of the traverse would be just as unnerving as the scramble and the consequences of a slip or wrong move could be of very high consequence.
Sacha making it look easy
Peak's seven through nine were very humbling. High level of stress and decision making paired with physical exertion had Keith thinking twice about why they had decided to attempt the traverse. Exhausted, scared and mentally fatigued, the decision was made to down climb out of the cliff bands into the drainage between peak nine and ten. A feeling of relief came over as they stepped into the mossy forest and marched down to Goat Creek.
The attempted traverse was a great learning experience.
Often challenge and growth come hand in hand.

There is a fine line between a risk and recklessness and many times the hardest thing on any mountain objective is knowing when this line gets crossed. They are thankful that it played out the way it did, and already planning their next WLD adventure.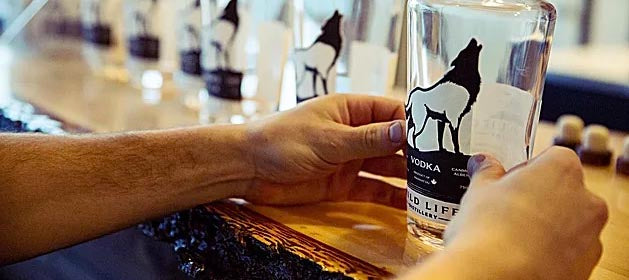 Happy Holidays everyone! We hope that each and every one of you has found some time to relax and enjoy the holiday season this year. A lot has been happening at at the distillery, so here is a quic...
Read more