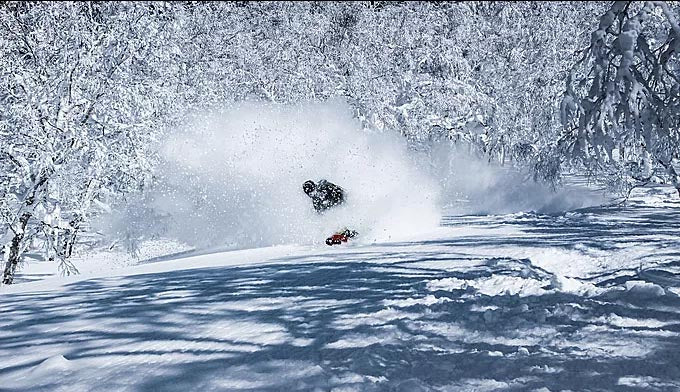 WLD Turns 1! Come help us celebrate

Wintertime can only mean one thing: Chowder. @mo_mizz photo
February 18th, 2017. That was the date of our Grand Opening Party last year, which so many of you helped us celebrate (much appreciated). This coming Saturday (February 17th), we will be ringing the cow bell after WLD's first lap around the sun. What can we say...? It feels like we are 5 years old, with how many things happened in one year, but nope, this little baby is proudly 1.
So a quick summary of WLD by the numbers with some major milestones that we are proud of.
As of today Feb 14th, (Valentines Day for all you L-birds):
WLD has 186 wholesale customers and counting.
WLD has 4 products, vodka, gin, AB gin, and tonic syrup - with 2 more excited barrel-aged spirits coming at you soon.
WLD has 2 full-time staff and 5 part-time staff.
WLD attended 34 off-site events.
WLD hosted 26 events at the distillery plus countless tours.
WLD poured at 44 liquor store tastings in the Bow Valley and Calgary.
WLD ate lunch at Valbella Gourmet Meats 321/365 days. Not bad. Looking to increase that in 2018.
Now being poured at the Rundle Lounge at the Fairmont Banff Springs. La-ti-da.
Same stoke about being on the menu at the luxurious Post Hotel in Lake Louise as well as the Rimrock Resort's Eden 5-star dining in Banff.
Alberta Gin still being featured at Canmore cocktail bar Where The Buffalo Roam!
27 nights that Keith has lay awake thinking about his sales in yyc.

Re-edited from last year. Already 1 year ago! @schovanekphotography
For anyone who is in Canmore this coming weekend we would like to extend an invitation to our 1 Year Anniversary Party! On Saturday the 17th we celebrating with $6 cocktails all day long (12-8pm) as well as some tasty charcuterie from Valbella Meats on us. Keith and Matt will be at the distillery to mix and mingle, and are happy to give tours to anyone who hasn't had a chance to check out the distillery yet. Bring a friend and come down to help us celebrate our first year!
As mentioned in previous news we are still working hard on getting our whisky program off the ground. Trials and testing are on-going with exciting days ahead. The whisky futures program has now closed, so thank you to everyone who supported us there. We now have an official WLD Whisky Club, and members will be a part of our new program and have opportunities to participate in various whisky related events throughout the next few years :)
Work hard, play hard. That has been our mantra since day 1, although the playing was hard to come by this past year (no pun intended). Matt and Keith had to take a good look in the mirror and ask themselves, 'why are we doing this if it means we never have time to do the things we love?'. The answer was of course that we love what we do, however making time for friends/family/play is all so important. So with that in mind a few little getaway's were had in the past months to get the #WLDlifestyle back on track.
Keith took a couple of weeks over the holidays to visit his lovely girlfriend in Switzerland. As her XC race circuit paused over Christmas, they found time to escape into the mountains.

Fresh air in the Swiss Alps
Keith visited Heidi in her current home-town, Davos. Lots of sledding, Swiss cheese, and overall Euro holiday fun was had. Although the pics don't show it, they had ample amounts of snow for all the appropriate winter sports: ski, skate, sled.

Classic Toblerone shot. @broncheungphoto
In January, Matt took off for 2 weeks in the land of the rising pow. Japan played host to the group of 4 Banff boys as they ate, onsen'd, and skied their way through the backcountry-side. With an abundance of snow, great food and plush accommodation options, Japan is an awesome spot for any ski fan. Long time friend @mo_mizz is fluent in Japanese, so the group leaned into him when sign language and broken Japanese attempts were failing.

Japanese Alpenglow.

How many humans can you spot? Where's Waldo-u

Momo enjoying some fresh Japow.
As we head into the next few months, be sure to give us a follow on Instagram and Facebook. This is where we post often about the day-to-day ongoings, as well as many of the events we attend. For those of you keen on helping us bottle our spirits, Facebook is the place we have a private group and keep up to date on when those events are happening. Drop us a line if you are interested. The more the merrier.
Last but not least we wanted to say thank you to, well, you! The #WLDpeople who read these updates, talk about our spirits, drink WLD gin and tonic's, and are generally just awesome. We appreciate all of your support, and the milestones along the way always remind us of how thankful we should be. So pat yourselves on the back and pour out a drop for us as we turn the page into another chapter of Wild Life.
- Happy Valentines to you and yours, and we hope to see you here at the distillery on Saturday!
- The WLDboys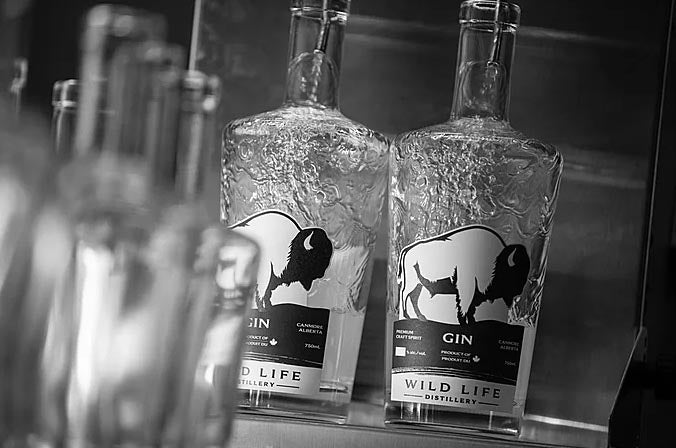 We hope your Christmas gin is flowing....... Happy holidays everyone! We hope y'all are finding a small moment for yourselves this time of year, and getting out into the mountains in some way, shap...
Read more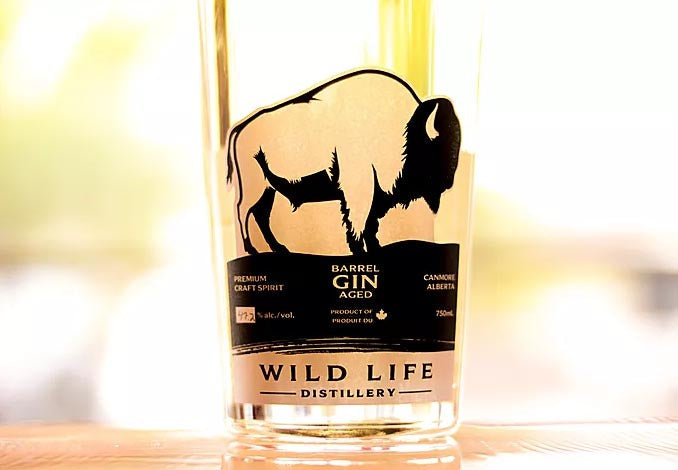 Barrel-Aged Gin (B.A.G.). The newest release from the WLD boys Greetings #WLDpeople! Long time, no talk. Well, we've been talking a lot, just not on this platform, so it's time now for an update. A...
Read more