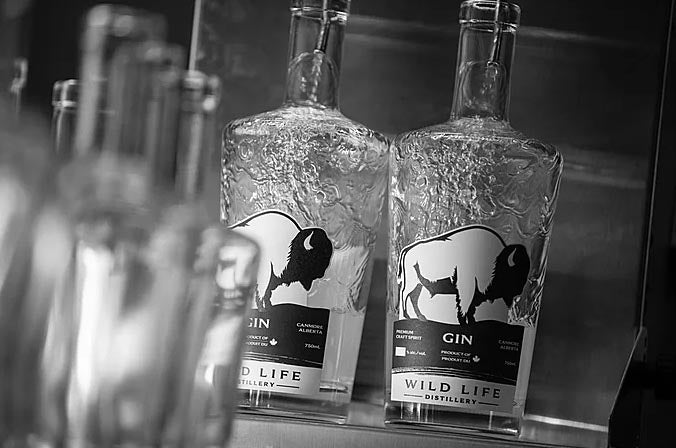 We hope your Christmas gin is flowing.......
Happy holidays everyone! We hope y'all are finding a small moment for yourselves this time of year, and getting out into the mountains in some way, shape or form... Although at -25c this A.M., I don't blame you if you hit snooze.
Here @wldspirits we have been busy executing our 'shot-gun approach' to all our various projects on the go. As opposed to the more traditional, 'cross one thing of the list and then move on to the next', we prefer to try and constantly tackle 15+ things all at once - we find we're much more efficient that way ;)
So what is new?!
Well, the fall saw us partake in MANY different events/festivals. We figured with a slowing of the summer season, we would get a quick breath of air to relax before the holiday rush came. Wrong. We decided to book ourselves into an event every weekend from mid-Oct to the start of Dec, and sometimes two! Events such as The Banff Mountain Film Fest, Calgary Coop Grape Escape, Edmonton Rocky Mountain Wine and Food Fest and so on. Lots of chatting with WLDcommunity members and of course lots of G&T's - hundreds, no, probably thousands! *Notably, at the YEG Rocky Mountain Food and Wine Fest, we were awarded with the people's choice top spirit in the over $50 category for our gin; beating out brands such as Ciroc and 1921 Anejo Tequila for the top honour! Click here for the 'Great Big Taste Awards'.
The minute we wrapped up "Festival Season" we hopped on a place to Kentucky. Huh?! Kentucky?! Yep, our approach to this process from day 1 has been to get first hand experience wherever possible. So, as we are beginning our whisky journey in the new year, we decided to go and scout the KY barrel scene. As some of you may know, many of the oak barrels that currently house much of the world's whisky, are made in Kentucky 'Merica. So the WLDboys took a little trip down south to figure out what the best options for cooperage are in this great industry. Bourbon was had, and so was a great time. We tried some incredible spirits, and some gawd awful stuff. But hey, 'if it don't have that bite, you know it ain't real moonshine'.... We prefer less 'bite' thanks.

The WLDboys talking shop
On the last day in KY we received a phone call from Becky Barker of the AGLC (Alberta Gaming, Liquor and Cannabis - for real. they've changed their name haha) who informed us that the Albertan Provincial liquor mark-up structure had been reviewed, and reduced for small producers! Wahoo! This was music to our ears as we were literally down in bourbon county, wondering how we were going to afford to the new whisky venture in the coming years. This adjustment will most definitely help. A local paper interviewed @wldmatt regarding the changes - Article here.

Cold chillin' in Bourbon County
Another local paper featured our spirits in a cocktail write-up; showcasing our spin on a classic cocktail. Read on here. And of course the beat goes on at the distillery with our vodka and gin. Batch 014 and 015 are now in bottles with a good inventory in stock.
We are pleased to share that we have hired a full time employee on the production side of things. Mark is our new distiller and has been learning the ropes at WLD over the last month. It has been great having this extra help around to say the least! We also have a new bartender, Kim, who has designed and released our brand new cocktail menu! Make sure you come stop in to try some of the new tasty beverages! We are open regular hours from the 27th until New Years Eve (which of course will be a party at WLD - we hope to see you there).

KY sunset outside of Jeptha Creed Distillery
The Whisky Futures Program has been 50% funded. We will be closing this offer by the end of January 2018; so if you, or someone you know are interested in purchasing future shares in WLD whisky inventory, please email us a note. We have a formal offer we can pass along with the details. If you're wondering what the H. E. double hockey stick's we're talking about, then email us note and we'll pass along the whisky info!
Our 1 year anniversary is around the corner (January 6th)!! There will be some sort of party at the distillery - we're still deciding on what exactly that will look like. So, stay tuned for details on our social media channels. It's hard to believe that we haven't even been open for a year yet... We are excited for what 2018 brings to the WLDadventure, and we can't wait to share it with all of you.
LAST BUT NOT LEAST!
Amelie Patterson (and her amazing violin playing side-kick Dee Dee) are playing at the distillery on Dec. 29th! So be sure to bring a friend and come down to enjoy some great local music.
No line, no cover before 7pm ;)
Jk, you don't need tickets - it's free - so just show up!
Show will start around 8pm.
Ok, that's enough yapping for now..
- Here's to great spirits this holiday season
- The WLDboys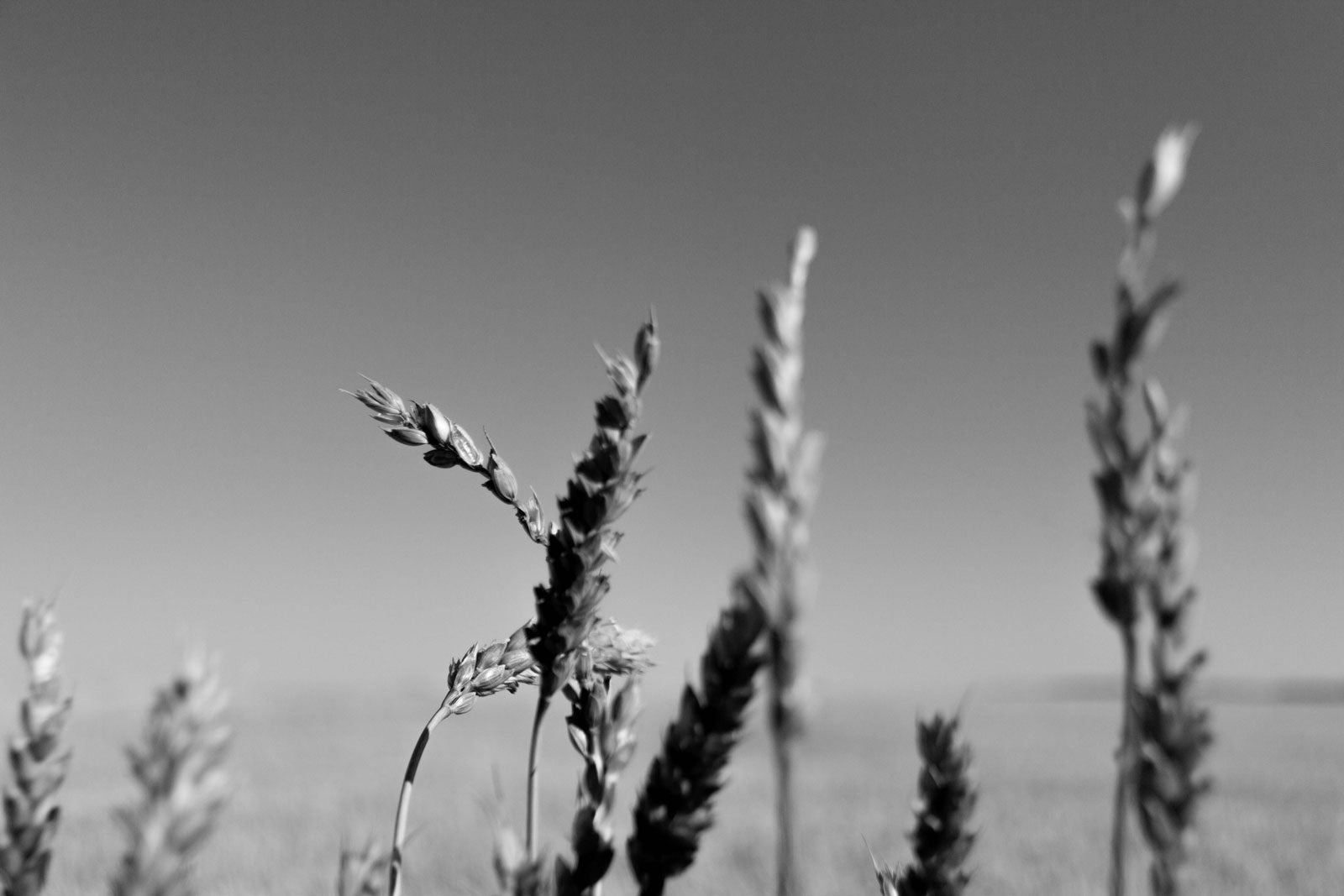 What?!?! Whisky? Yes! Well, almost... We are excited to announce we are very close to starting our whisky program here at Wild Life Distillery. The past 10 months have been an amazing whirlwind of ...
Read more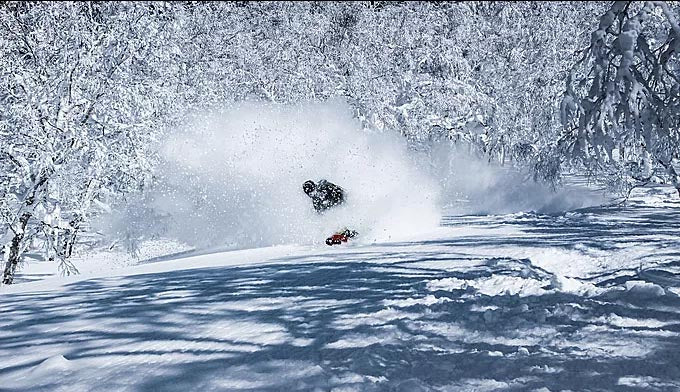 WLD Turns 1! Come help us celebrate
Wintertime can only mean one thing: Chowder. @mo_mizz photo February 18th, 2017. That was the date of our Grand Opening Party last year, which so many of you helped us celebrate (much appreciated)....
Read more