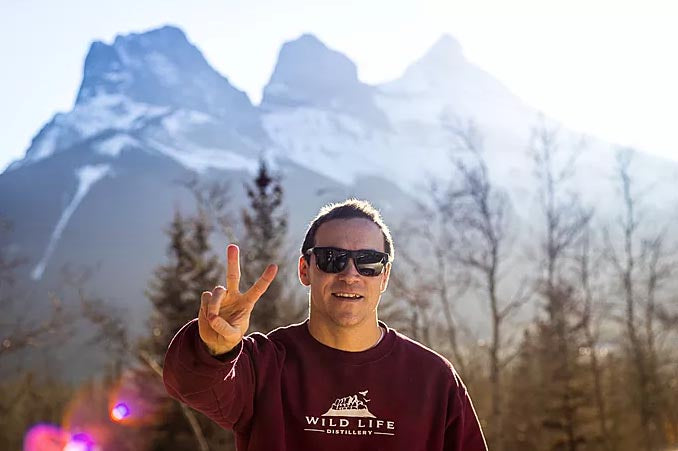 2 years old! 2 years wiser?
2019!
Boom.
2019. It's here. No apologies. Hardly any announcement. The holidays came and went like a powder day at Mt. Norquay. And here we are halfway through January already, which means that we have an announcement to make!
On January 6th, 2019, WLD turned 2 years old! Wahoo!
A couple of days late we know.. But even we were caught a little off guard!
2018, was one heck of a year. Let's take a little trip down memory lane shall we?
2018 in a (coco)nutshell
January - WLD turned 1!; @wldmatt took a trip to Japan to indulge in an all-you-can eat powder buffet; distillery recharged from busy holiday season
February - Banff Springs Hotel takes us on among other amazing local accounts; we hire great cocktail bartender named Dom who 'ups' our bar game; we throw our 1 year party at WLD to great Canmore crowd
March - St.Paddy's day shaker at WLD; we attend Co-Op Grape Escape event in Calgary amongst awesome YYC's
April - Attend 14 x liquor store tasting sessions; Cochon 555 (food/drink show) happens at Banff Springs Hotel
May - @wldkeith and @hwiddy go to Mexi for some surf and turf; Uncorked Festival happens in Canmore; Dom (barman) is out, and Cheryl (barwoman) is in; Calgary Beer Fest happens
June - Mark, our distiller is a rockstar; Edmonton Beer Fest happens; Olds Beer Fest happens; WLD Gin wins 'Double Gold' at SIP Awards in California; WLD Vodka wins 'Gold' at SIP Awardsin California
July - We hire Tom (hilarious and British), new assistant distiller to help Mark and double our spirit production; Farmers Markets are busy busy; distillery is busy busy; month evaporates
August - Taste of YYC happens amidst heatwave in the city, @wldkeith almost melted; WLD Gin wins 'Best in Class' at Alberta Beverage Awards; Vodka and Barrel-aged Gin win 'Judges Selection' at Alberta Beverage Awards!  (click on the link for full 2018 results)
September - Boiler upgrade finally complete; WE DISTILL FIRST WHISKY (thank the lord); production boys (Mark+Tom) take a few days off for family visits; Alberta Botanical Gin 2018 is LAUNCHED; 'The Mashing Beer/Spirits Festival' happens in YYC
October - WE BARREL FIRST WHISKY; Rocky Mountain Food and Wine Festivals happen in Calgary/Edmonton on back-to-back weekends; we sell out of the Alberta Botanical Gin batch 1801 
November - The Malcolm Hotel opens in Canmore with awesome launch party; we host the WILD VOICES mini speaker series again at the distillery with great local crowds; Co-Op Grape Escape happens again in Calgary; Matt and Keith swap week's off, taking trips to Vancouver Island for surf + visits with friends
December - We launch Alberta Botanical Gin 1802!; we have WLD Christmas Staff Party in Banff; Canmore locals enjoy festive cocktails at the distillery; we close production down for holidays and the distillers take a breather; we give thanks for Cheryl (barwoman) holding down the front of house; we give thanks for all of you!

Keith's version of #take5 on Vancouver Island

Matt's version of #take5 on the river
As much as is listed in the above re-cap, honestly it is just a tiny slice of the #WLDpie from last year. Operating any small business is a multi-faceted adventure (no, I'm not talking about our snowpack), and the above offers a modest highlight reel of 2018.
So where does that leave us? Moving forward of course! Onwards!
January is an interesting time of the year; it is dark, it is cold, it is snowy, however it is in many ways fresh. Having our anniversary during this time of the year allows us to reflect and re-energize as we get things going on another WLD lap around the sun.
The #WLDboys sat down over the holidays and crunched some numbers; on just about everything that was crunchable. We call it having a 'pow-wow'. Most professionals call it a board meeting, a strat. plan, an AGM or something? You get the point.
What we came up with was a need for more information gathering and attention to what we are calling our WLD Pillars.
These are the area's of our business that we consider to be the most important, and generally guide our decisions + harness most of our attention.
There are 6 of them:
WLD Retail (the tasting room)
WLD Wholesale (all of our resale customers)
WLD Production (the distillery)
WLD Marketing/Promotion
WLD Lifestyle
WLD Community
As we begin this new year, Matt and Keith have already begun implementing better systems for tracking data/information in these various pillars of our business. We feel that up until this point, much of our data management in some of these area's has been in our head's (upstairs rather than on paper). Moving by 'intuition' in your business, we have discovered, can only get you so far. So part of our commitment to being more efficient at WLD is to collect data in these areas, allowing us to make better decisions going/growing forward. In what area of your life could you do the same? Food for thought..
To conclude, here are some quick'n'dirty stats to ponder as we roll into 2019
Will you have an 2yr Anniversary Party? YES, Friday, February 15th, 2019! Stay tuned for more deets
Will you be releasing any new products this year? YES
What will they be? Patience...
Are you laying down Canadian single malt whisky? YES, from now until we die.
Are you laying down rye? Patience...
Do you have any Alberta Botanical Gin left? YES, only 150 bottles - so come and get it!
Will you do the Alberta Botanical Gin again in 2019? YES, likely 2 batches again in late summer.
Are you planning on selling into the States? NO
Why not? The wall.
Will we see you at any NEW shows/events? YES, Jasper Barley Summit; Alberta Food/Drink Expo's Lethbridge, Medicine Hat and Red Deer; Edmonton International Beer Fest! (click link's for info/dates)
Will you continue your education in any way? YES, we are heading to the ADI (American Distilling Institute) annual conference in Denver for some workshops in March.
What are you most excited about for 2019? To watch our whisky program develop and mature. 
Are you hiring? YES! We are excited to announce that we are hiring a WLD sales manager. (still working on the job title). If you know anyone with beverage industry sales experience and a love for all things WLD, send them our contact!

Holy whisky flowing from our beautiful pot still!
In the short term, please SAVE THE DATE:
2 Year Anniversary Party!!
Friday, February 15th at Wild Life Distillery
160-105 Bow Meadows Crescent, Canmore, AB
403.678.2800
Follow us @wldspirits on social media channels
Happy 2019 everyone!
- The WLD boys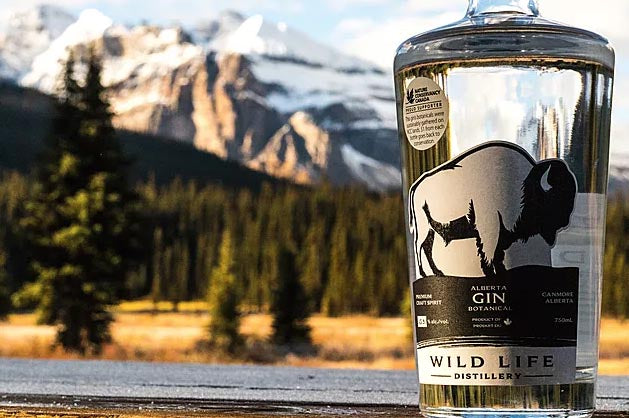 Alberta Botanical Gin Release 2018
TA DA! Alas, it is the end of September in the Rockies. Historically the best month of the year, filled with warm alpine hikes across terrain that for most of the year holds snow; crisp mornings wi...
Read more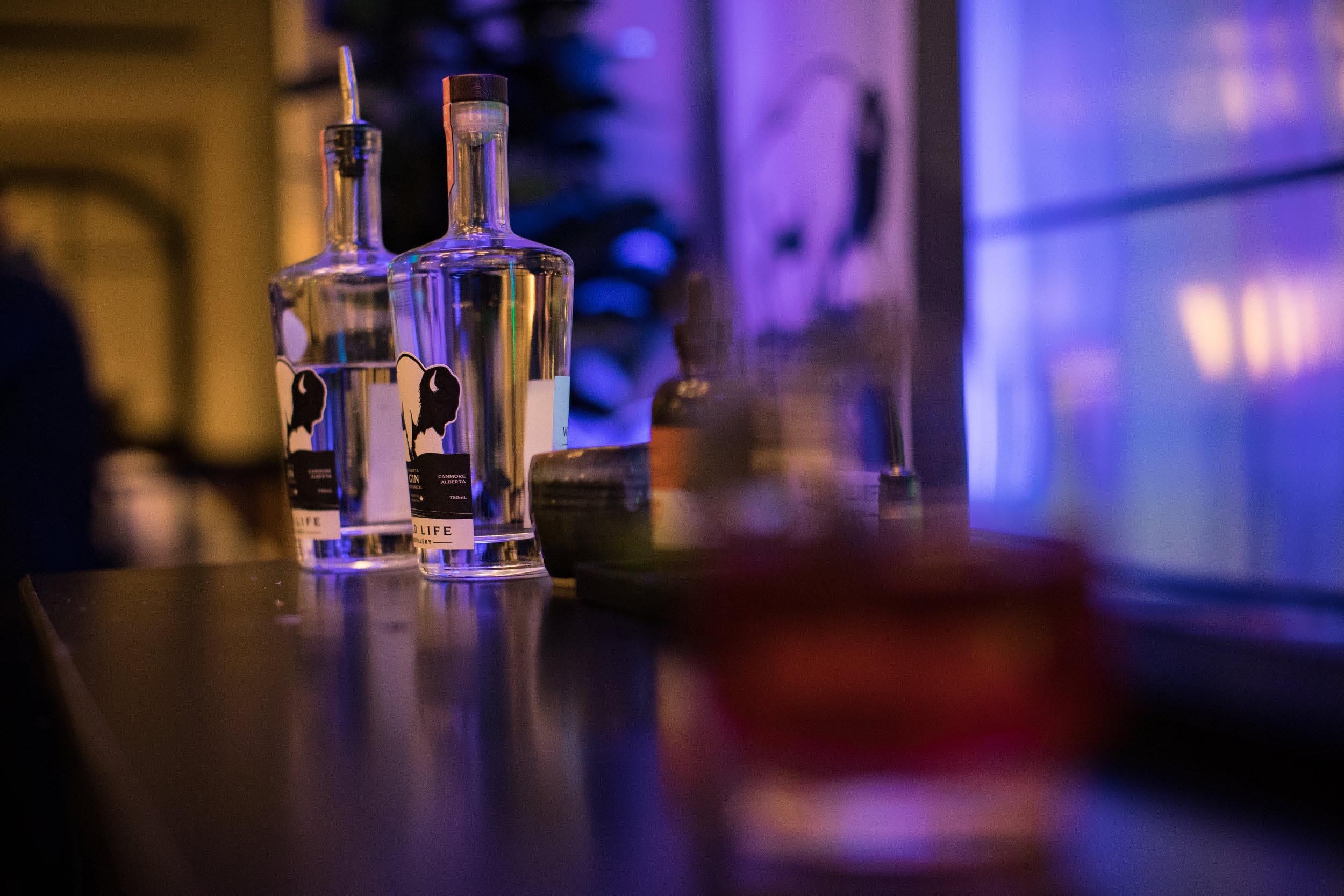 WLD NEWSLETTER + ANTHEM RELEASE
Wild Life Distillery Newsletter 16.0 but who's counting…? You say newsletter? I say martini. WLD ANTHEM (WATCH THIS FIRST!) Big shout out to our friends at Rockhouse Motion for putting together th...
Read more