Work Life Balance - WLB meets WLD
Starting a small business has its challenges. #understatement.
As a new company Wild Life Distillery is proud to have done so much, so quickly. Keith and Matt have been working long hours for the past 2+ years to get this little egg hatched and fluttering its wings. This business however, is built on a foundation of balance, lifestyle and making time for the things we love. And if that time ceases to exist, then what's the point?
So a brief update on where we are to date, as well as some stories from our recent tropical escapes.
---
Wild Life Distillery by the numbers 
Vodka batch number: 006
Gin batch number: 003
Number of Calgary locations: ­­­­18
Number of Canmore locations: 20
Number of Banff/Lake Louise locations: 21
Total businesses carrying our product: 59 and counting +++
Months open: 4.5
Number of sample tickets collected at the Calgary Beerfest : 1632
---
The sun is rising on the horizon and the still is pumping. Err - no wait, the SWELL is pumping. In the past month, Keith and Matt have taken separate two-week vacations to the surf locales of Mexico and Nicaragua, away from the constant every day demand of running a start-up distillery and company entails. Trading in work boots and product promotion for board shorts and surfboards, this time spent away from doing everything, to doing more of nothing, brought some balance back to the Wild Life Distillery lifestyle.
As counterintuitive as it may sound, doing less means making more. In the society and age that we are living in, production is rarely associated with rest. As an entrepreneurial business, this is even more so the case. There is no punch-in or punch-out time, and if you want something done, look no further than your own two hands.
Keith, and I (his girlfriend, Heidi, who happens to be writing this entry; guest blog post!), headed to the Baja peninsula in Mexico to enjoy some much needed time in the sun, surf and sand. The first week of our vacation was spent in Todos Santos and it took about that long to adjust the clock to vacation time. Wind down, slow down. Surfing at various point breaks from Cerritos to El Pescadero, La Pastora and Las Palmas, Keith found his surfing feet under him again quickly, and gave his wild spirit a little TLC.
Moving down the peninsula towards East Cape, was where the real treasures of the trip were found. Shipwrecks is a well-known point break about thirty minutes drive from San José, providing hands down the best waves of the trip. I say that from a second-hand account. There's no way I stood a chance in those waves as a big south swell was lighting up the cape. Keith however, felt right at home.
Upon returning home the boys had one week to tag off and get each other up to speed on production, sales, to-do lists, and more. Matt then took flight with his better half en route to the warm waters of Nicaragua. Here they found the refuge of Solid Surf villa's in El Transito, which offers great waves literally right out the front gate. Good food, better hammocks and a perfectly set yoga shala right on the water, made the first week of their trip just right to unwind and get back to simple living.
The pair then travelled to a little village just north of Popoyo, to spend the second week surfing a classic left point and relaxing in the 30'c ocean water. Dirt roads, farm animals on the loose (chickens, pigs, donkeys), and the sound of the ocean pounding the sand were an ideal remedy for busy minds.
Photo Cred: Jen Butterweck
So where does taking time to recharge and rest fit into living a WLD Lifestyle and following your dream? When your work truly is your passion, it's easy to keep going as doing more means more can be done.
Allow me to introduce myself. Along with being Keith's girlfriend, I am also Matt's sister. To say that I'm a Wild Life Distillery supporter is a start - I'm in awe, an admirer and full-on fan. You see, I have dreams and aspirations of my own too, but they don't revolve around business and booze. Nope, they revolve around cross-country skis, spandex, going fast and Olympic rings. One might not think these lifestyles revolve in the same circle of inspiration, but the dedication and perseverance, attitude and perspective Matt and Keith show daily, are qualities I admire and attempt to emulate; universally applicable.
Taking time to 'Take 5' in Mexico and Nicaragua, assures me that these boys (should I say men?) have the maturity and perspective to see how taking a little time for ones self on this end, will serve them in the long run on the other end. It would've been easy for Matt and Keith to pass up a chance at a vacation with the allure of more production, sales and business. However, the genuine characters that they are, they see the value in the journey, maintaining their relationships all while enjoying the #wldlifestyle.
We now have 2 part time staff. The wonderful Beth MacDonald from Banff AB, is helping us with our retail/cocktail bar service, as well as doing some product sales and promotional work.
Heading the cocktail and bar program at the distillery is Jamie Lloyd-Jones. Hailing from the UK, Jamie is a masterfully trained bartender and always creating great new features for our WLD spirits! Be sure to stop in next time you are in Canmore to see what is on the menu.
Stay tuned as we are putting the final touches on a detailed map showing where our spirits can be found in the Bow Valley and beyond!
Lastly, for all you northern AB folks, next weekend (June 2/3) we will be at Edmonton Beer Fest serving up delicious house-made G&T's and more.
With the long weekend weather as a teaser of things to come, here's to a warm summer ahead.
- Thanks for reading - Heidi Widmer, on behalf of the WLD Team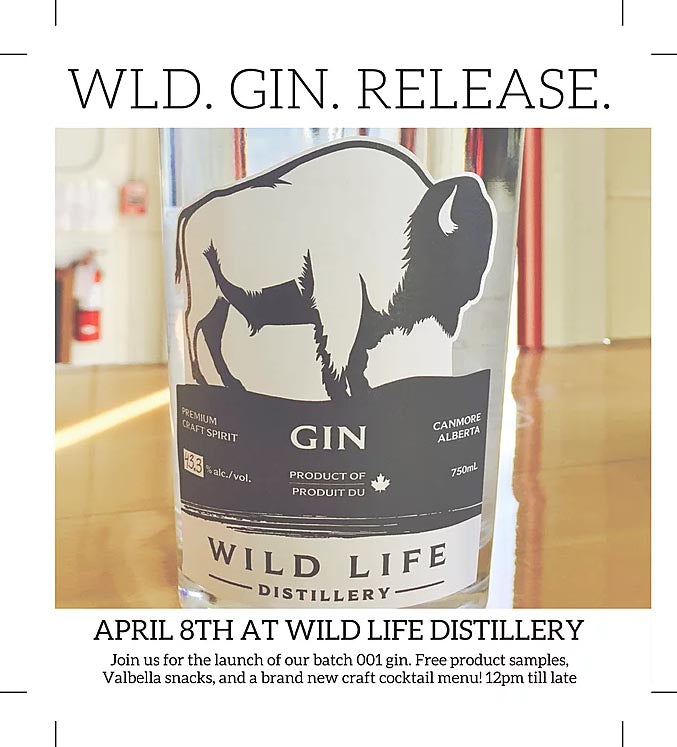 Greetings from the distillery y'all. We trust that everyone has been enjoying the warm spring weather in the mountains, and finding alternate ways to have fun amidst the very touchy avalanche condi...
Read more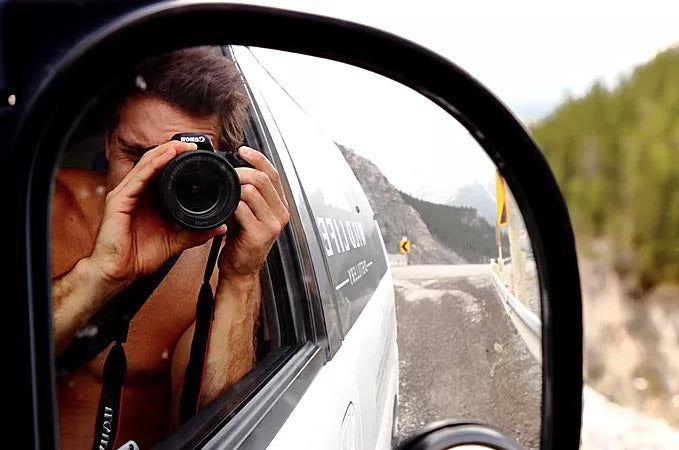 Summertiiiiime - And the livin' is busy
July 23rd, hot dang, where has the time gone?!! Already mid-summer here in the Rockies and by popular demand, time for another update on our #WLDadventure. (ok only @nigapat asked for one, but here...
Read more